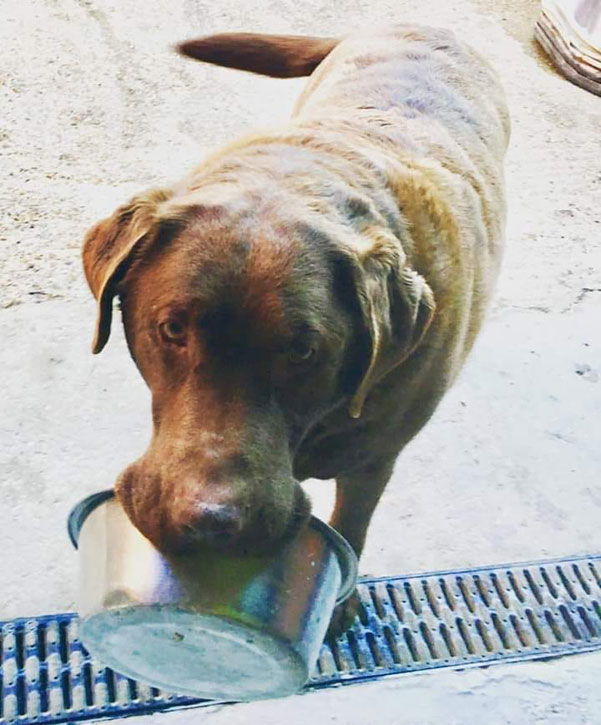 Feeding Time
Daily feed times are 8.30-9.30am and 4-5pm. This can be altered to different times and frequency to keep the same routine as at home. We will supply bowls; we have various size stainless steel bowls and slower feeder bowls. We currently stock Chudleys Classic Dry Complete, Harringtons Dry Complete, Plain biscuit mixer, Tinned Butchers Tripe, Tinned Chappie and Tinned Tex in a range of flavours. However, if your dog is fussy or would not be able to cope with a change of diet then we encourage you to bring your own food. All we ask is that it is clearly labelled. We also have a fridge and freezer on-site for those who feed raw or fresh food. We do ask that if you are bringing a large quantity for a long stay please let us know in advance.
Medication and Treatment
If your dog is on medication, please bring it in clearly labelled with the dog's name and dosage instructions. Likewise, if your dog requires any treatment we are happy to undertake basic procedures. Please call us in advance to discuss the treatment.