Check List For Bringing Your Dogs to Kennels




Two weeks before boarding please double check that all vaccinations including the kennel cough are valid.

This will allow time for a visit to the vet if necessary

Vaccinations – All dogs must have their annual vaccinations up to date. Primary vaccination courses must be completed at least 2 weeks before boarding. This applies for a puppy's initial vaccination course and for an older dog if their vaccinations have to be restarted when annual vaccinations have not been kept up to date. They MUST also all have the Kennel Cough Vaccine before they stay at Copied Hall Kennels.

Kennel cough vaccine – must be given to your dog at least 5 days before boarding begins. Most kennel cough vaccines are now valid for 12 months but check with your vet as they do vary.

Want to Find out more about the Kennel Cough Vaccine...Click Here and find out more information.


On day of arrival please bring with you: -

Emergency telephone number, for someone whilst you are away.

This can be your mobile number but if you were going abroad it would be helpful if you have a contact in this country.

Any medication clearly labelled

Any special diets clearly labelled

Warm & waterproof dog coat essential during winter months for all but the hardiest breeds.
Elderly and Frail Animals
Please advise about care in as much detail as possible.
We know that your dog(s) are an important part of your family. We will try our best to offer them as much TLC, fun & games as we can...after all it's their holiday too!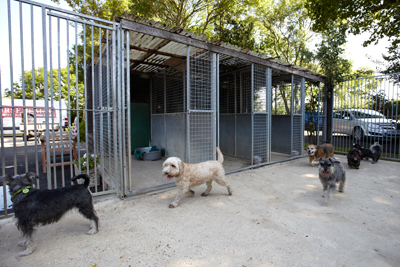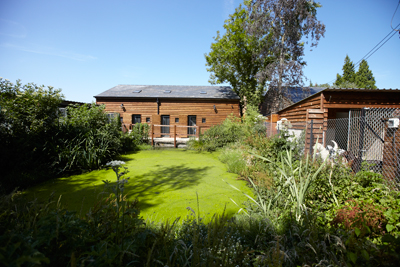 | | |
| --- | --- |
| The Small Ones! | The Barn. |
Departures
If you collect your dog between 9am and 12noon, you will not be charged for the day of collection, but you are welcome to collect in the afternoon between 2pm and 4.30pm. If you are delayed and need your dog to stay longer, please let us know as soon as possible.
Payment to be made on the day of collection of your dogs. We accept cash or cheques but not debit or credit cards. Please make cheques payable to Copied Hall Ltd. Internet bank transfers accepted as advance payment only.
With advance notice, and at additional cost we can arrange for your dog to be groomed on day of departure ready for collection just before midday. This is recommended for long stay dogs, especially those with long hair.